This unique detour, researched and created by us gives you the chance to explore and discover the hidden gems in around Hue and its countryside. You'll be off the main tourist routes and can enjoy a gentle cycle ride along the country lanes – or of course we can drive you all the way!
Meet at your hotel at 8.00 am in the morning for a short ride by traditional cyclo to a local coffee shop. You'll be welcomed into a nice and cozy atmosphere, frequented mainly by locals. Your guide will introduce you the schedule of the day and the history of local life, while enjoying a nice Vietnamese coffee.
From here we'll cycle a few km to Ho Quyen (Tiger Arena). Wildly overgrown but evocative, Ho Quyen was built in 1830 for the royal pastime of watching elephants and tigers face off in combat. The tigers (and leopards) were usually relieved of their claws and teeth so that the elephants – a symbol of the emperor's power – triumphed every time. Climb up grassy ramparts and imagine the scene in the old arena – the last fight was held in 1904.
We'll continue our cycle ride for around 45 minutes to Thuy Bieu Village, which is a wonderland of pomelo that possesses a very special taste and fragrance. Locals call it "thanh tra" or "green tea citruit" as its flesh is juicily light green.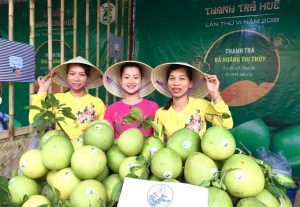 Stop by a local garden house and enjoy the story of the people who live there and have kept it original. They will prepare some natural herbs for soaking your feet after your ride and then get ready for a local lunch in the garden. A nice menu will be prepared for you.
After lunch, we'll cruise the Perfume River back to the city by private boat. We'll explore Dong Ba market to understand the trade of Hue people. This is very much a locals market and your guide will explain the different sections.
Our final highlight of the day will be to visit the private gallery of local engineer and artist Do Huu Triet who has revived the ancient art of Phap Lam in Hue.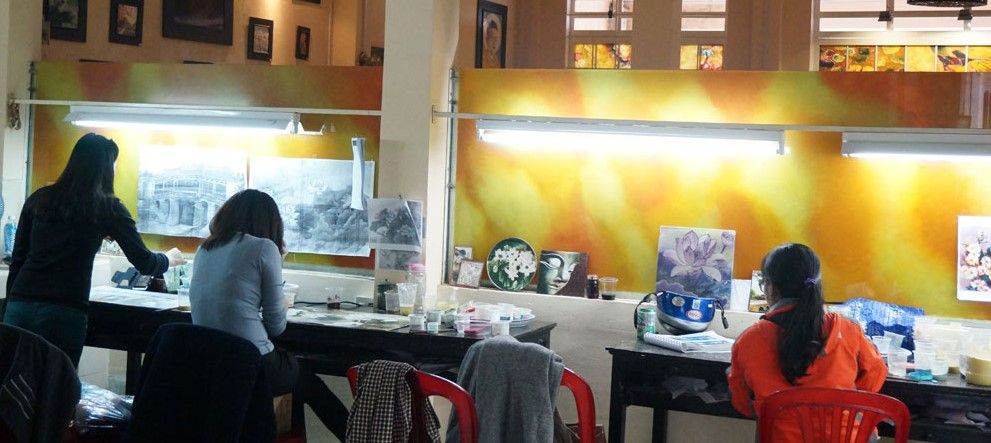 This method uses ceramic enamel paint to cover laminated copper and was a popular 19th century art-form under the reign of King Minh Mang. You will be able to create your own unique piece of enameled artwork, to take away with you as a wonderful memento of a unique day.